As CNC aluminium, copper and steel tube bending machine manufacturers we design machinery able to work every kind of metal
We have been working as CNC tube bending machine manufacturers for more than 40 years. In order to satisfy all our customers' needs we have introduced the innovative EVO BEND, a series of bending machines able to work copper, aluminium, iron, steel and every kind of metal. 
The machine is available in three different and customizable automation levels: CN1 - CN2 - CN3. 
With its small size EVO BEND is the perfect small diameter CNC tube bender as it can work with diameters of up to 80mm. 
It is a highly efficient entry-level machine supported by the innovative S.T.I ® (Star Technology Interface) and a B&R 15" single-touch screen.
Immagine serie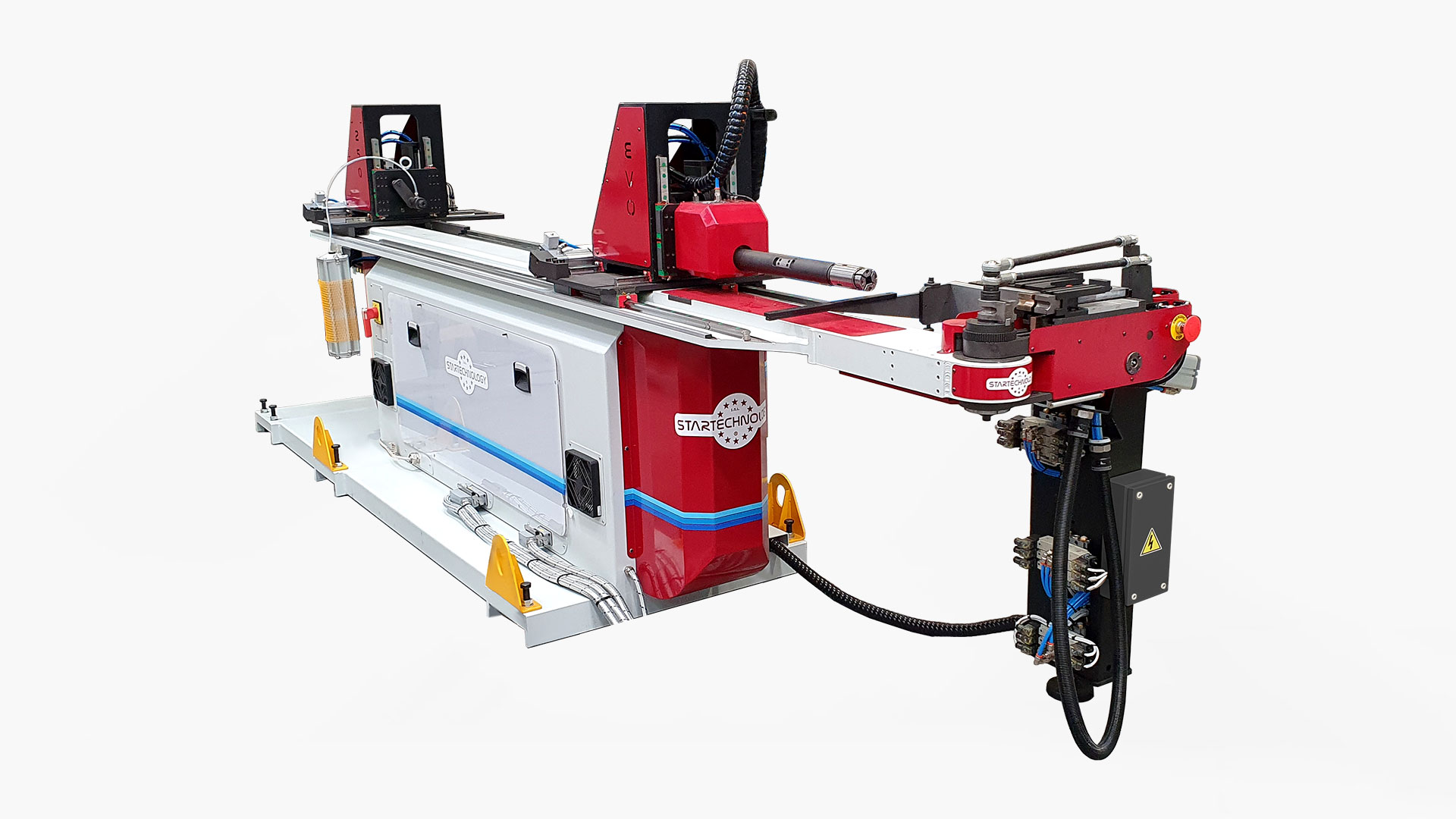 Sommario
 The best price/quality ratio on the market, the perfect entry-level series for those who are approaching the world of tube bending.